Do you want to decorate your home? Have you spent lots of money on home decoration accessories and interior designers but not happy with your home decoration?
A well decorated home is everyone's dream. Decoration of our home reflects our standard of living. We all try our best to decorate our home. House decoration reveals the personality of the owner. Home decoration is influenced by social trends. The latest trend in home decoration is giving your home a beach look.
Ship Replicas
Ship replicas add a unique flair and warmth to your coastal style home. Nautical items such as models of fishing boats, famous ships, and speed boats in your living room give you a feel of beach house.
Nautical Furniture
Decorating your house is a way of self expression. Add your creativity in your home decoration by adding true nautical items to your living room. You can maximize your space by choosing nautical furniture for your living room. Nautical themed framed art add both style and design to coastal style living room of your beach house
Nautical Lighting
Nautical Lighting is a perfect way to illuminate your coastal style home. Nautical lamps and lanterns give a beach home feel to you and your guests. Use unique coastal style lighting to decorate your home.
Nautical Portholes
You can give any room in your home a nautical theme with various designed Porthole mirrors and porthole clocks. Portholes mirrors and clocks will make you feel at home on the seas.
Armillary Globes
Armillary globes make great additions to your living room or office. These antique and elegant globes can be displayed on office table or study table of your kid's rooms.
Nautical Posters & Art
Show your nautical style to the world with nautical posters & art on walls. These wall hangings add classiness and style to your sea fairing decor.
Nautical compasses and sextants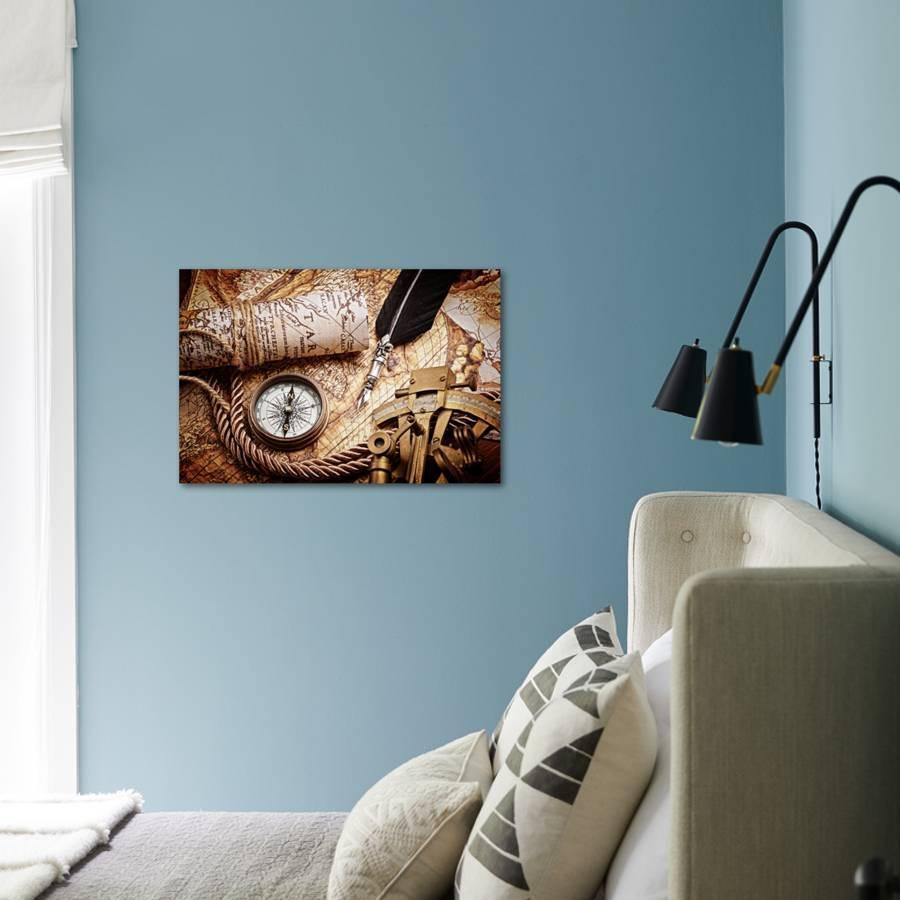 The magnificent brass compasses and sextants can be used for gifting purposes. They can be displayed on a shelf in your family room.
Nautical Key Rings & Chains
Nautical key rings and chains are best gift items for your those friends who have a passion for nautical item collection.
There is no end to the list of nautical items. Bring the beach to your home by adding these items to your home décor. The mix and match of decorative sailboats, floats and buoys, lamps and lanterns will create a sea-inspired home for you and your family.